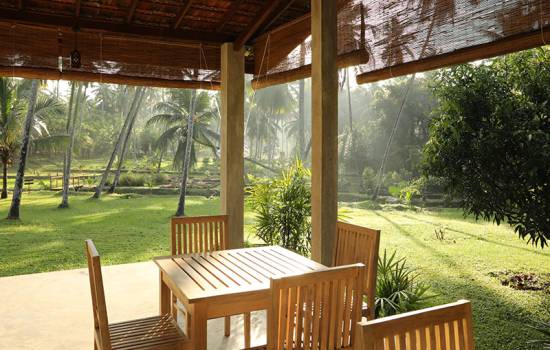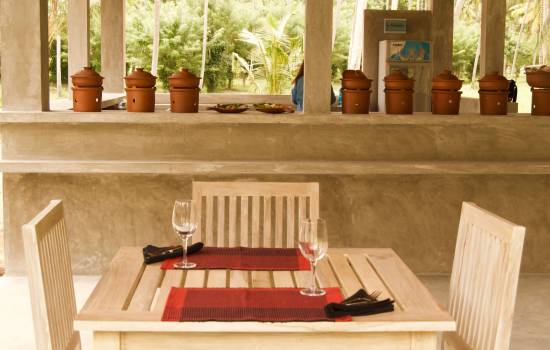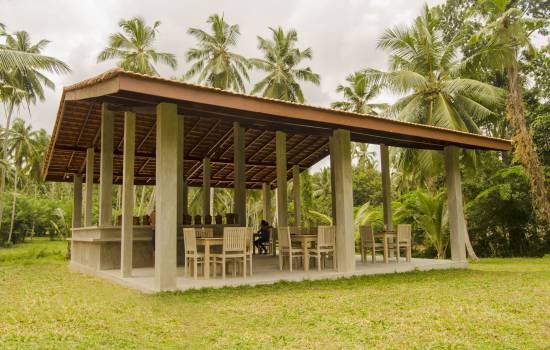 Ambarella Café
The Ambarella Café is located by the pool with views over the fruit orchard. The meals are based on local "Gamekaema" Sri Lankan village specialities using home grown and locally sourced ingredients.
The "Pepper Grill"
"A la carte" restaurant surrounded by pepper trees and near the spice garden. We serve grill and seafood directly from the famous fishing village of Negombo for an unique dining experience. Open for lunch and dinner.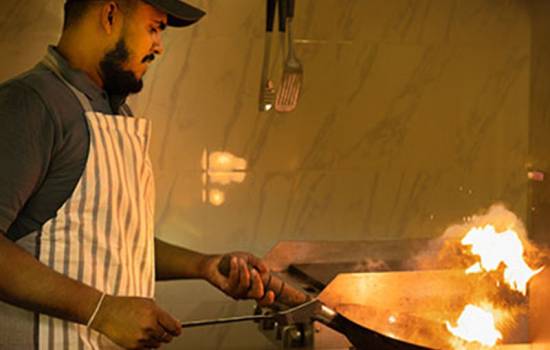 A simple rice and curry, using the red rice from the region and vegetables according to availability and seasons are a favourite. Desserts range from fresh fruits to typical Sri Lankan delicacies such as Wattalappan (coconut custard pudding) or buffalo curd and coconut honey.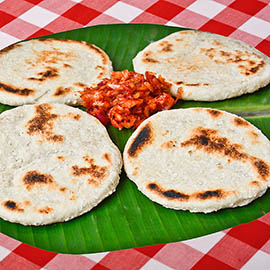 Pol Roti
Flat bread made with fresh grated coconut and some coconut sambal, the perfect way to start your day!
String Hoppers
Steamed rice flour noodles, best served with coconut gravy, curry and a spicy chili sambal to top it off!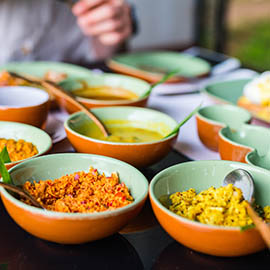 Rice & Curry
Red or white rice served with a selection of different vegetable curries according to availability and season together with a fish/chicken or beef curry is the staple diet in Sri Lanka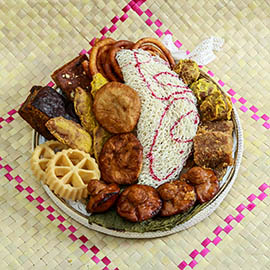 Sri Lankan Desserts
WATALAPPAN: The most typical Sri Lankan dessert is cardamom spiced coconut custard
CURD & HONEY: Another favourite; buffalo milk yoghurt/curd with coconut palm syrup